 A trusted leader in quality and affordability, while never sacrificing style.

Trend forward and only the best dance brands! Every year we distribute over a million copies of the Just For Kix catalog. Everything from the latest performance tops and bottoms to team warm-ups, and dance shoes. We've got it all. Everything dance, including the exclusive Under Armour, Alexandra Collection and Luv Dance activewear.
As a leader in dance instruction, we engage over 20,000 youth at more than 200 locations nationwide.
We offer the latest trends in dance and performance wear including our exclusive Alexandra Collection.
Just For Kix hosts Preschool Camps, Youth Camps, High School Team Camps, Intensives, and Private Camps that take dancers to the next level.
The goal of our competition is "The Pursuit of Excellence." For all teams to strive to be better than they were yesterday.
Join us for a performance experience that powerfully touches dancer and audience alike. Dancers perform in both pre-game and half-time shows in front of over 60,000 Reliaquest Bowl fans.
Meet Cindy & Steve.
Founders of Just For Kix
Out of a single ad in a local newspaper, a dynasty was created. Cindy and Steve Clough started with an idea that allowed for them to raise their children from home, while working at the same time. In no time at all, phones were ringing off the hook. The small community of Brainerd, MN was united in a cause bigger than themselves, bigger than they ever thought possible. From Together We Dance Competitions, to seasonal shows, to custom dancewear, to summer camps, Cindy and Steve work together to create the best possible version of each aspect of the company.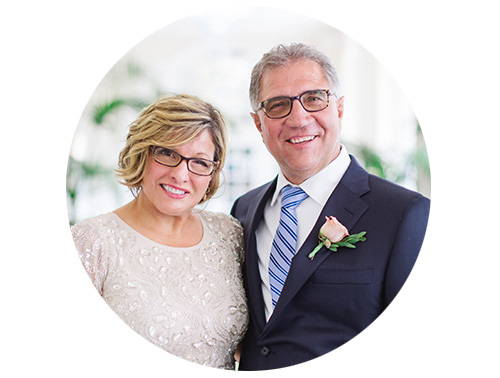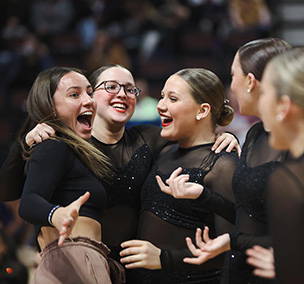 Change lives, one dancer at a time.
We take pride in setting the standard in youth dance instruction. As leaders in dance instruction, we engage over 21,000 dancers at more than 200 locations nationwide. Our classes provide youth across the country a learning environment focused on team work, proven dance technique and confidence building. Committed to youth advancement through performance, we believe in every student.

In 1981, a small community in northern Minnesota was transformed. Children and their families in Brainerd, MN became part of something bigger than themselves. From that very first Just For Kix youth dance program, the dancing flourished. Now over 21,000 dancers enroll in Just For Kix - from New Mexico to Iowa, from Texas to Wisconsin. The special brand of choreography and exciting, team-centric format, allows youth to learn important life skills that can be carried forward.